Good morning and a very warm handshake to each one of you whose eyes fall on these words to day. And YES!!!...IT IS THAT TIME OF YEAR. I have been busy making preparations to travel up to Slim Buttes on the Pine Ridge Reservation which is located in the southwestern corner of South Dakota. We really could use your help with this. I am excited for this year as, in addition to the continuing the build of the Indigenous Wisdom Community Center, and the Permaculture Convergence, we will begin the...
Read Full Post »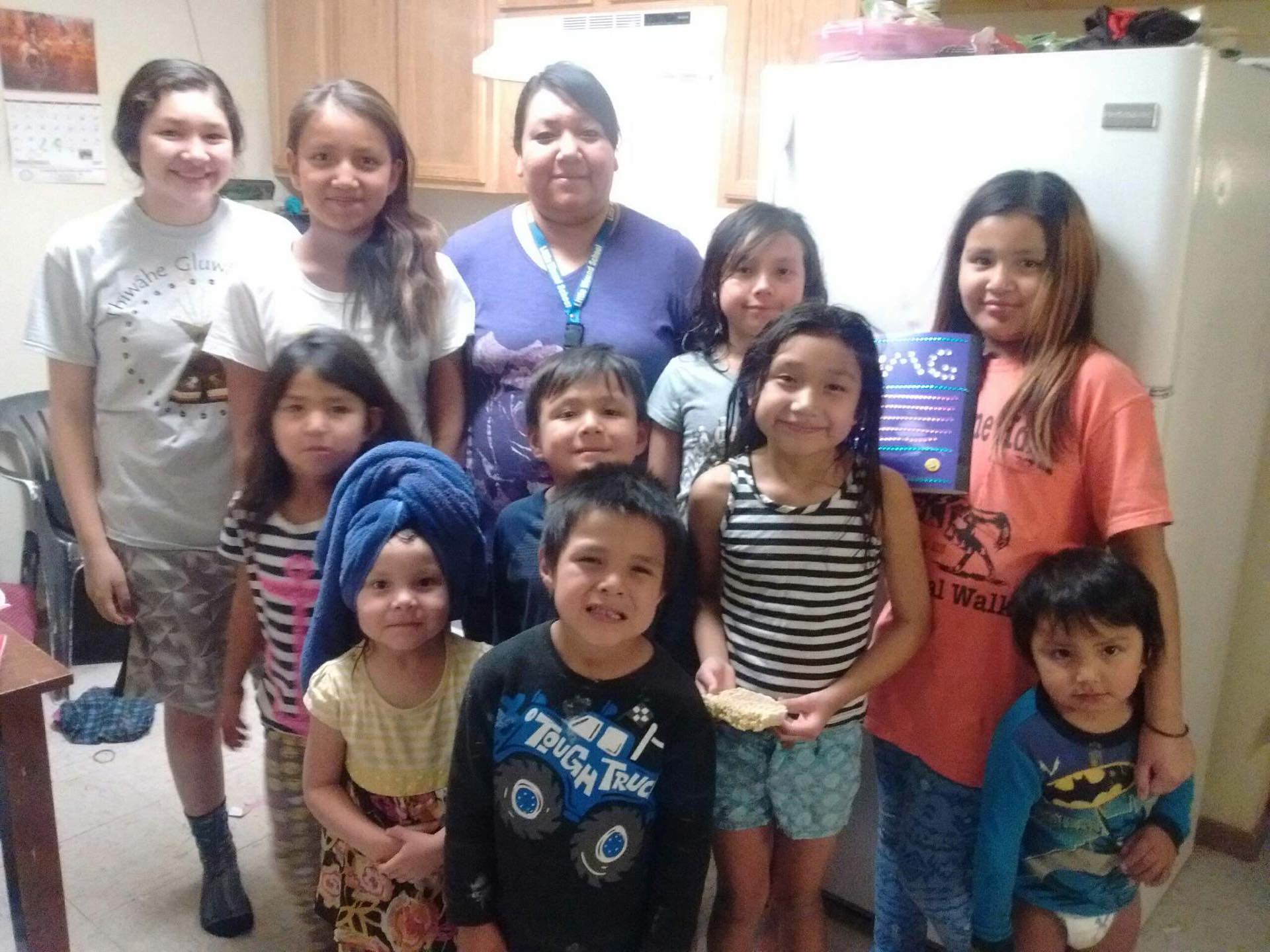 This is a sweet picture of most of the 12 children who lost their mothers, who were sisters. The lady in purple is also their auntie who took them all in. I would love to thank the Fort Collins, Community and in particular Pam Jennings, and Jamie Folsom and their blessed Circle of friends who have done so much for first, Standing Rock, and...
Read Full Post »
December 27th, 2017
UPDATE: The holiday season and other activities took priority over the planning of this concert and so as things stand, we are still putting together a committee willing to help push this event forward. If you would like to be part of the committee and thought you may have missed the chance...take heart, the chance opportunity still available. Contact information in the paragraph above remains the same. E-mail and/or call; we will be setting up a conference call ...
Read Full Post »
October 6th, 2017
I am happy to say that we have had a few requests to see if we can video conference this. I will look into it and let you know. Thank you for the resounding interest in our latest endeavor.
In the wake of the current state of this country and in light of the current administrations divide and conquer mentality, Tiyospaye Winyan Maka is highly and sincerely invested in bringing the Fort Collins community together in a good way for a very good purpose. As we see i...
Read Full Post »
March, 2017
Standing Rock "Water Protectors" have all been forcibly removed from the camps. Many of us continue to decompress from the various traumas we personally suffered, or were witness to. I know that I will continue to process the three and a half months that I spent there. There are so many wonderful Spiritual Human Beings that I met while there…I will never forget the love, warmth and camaraderie that I saw all around me. More than a few times I found myself w...
Read Full Post »